Paul Rettew, Pastor Roslyn Presbyterian Church
~ Paul was born in Philadelphia and raised near Buffalo, New York. Paul's wife Nancy was born and raised in Manitowoc, Wisconsin.
Paul's father served as a Presbyterian pastor and his mother as church music director. Nancy's father was Chief Engineer for Manitowoc Cranes. Paul attended The College of Wooster in Ohio, majoring in music, minoring in religion. Nancy went to University of Wisconsin – Eau Claire majoring in elementary education. Paul and Nancy met while both students at Gordon-Conwell Theological Seminary. Paul did further study at Westminster Theological Seminary.
Paul served 12 years as pastor of two churches located in Virginia and Michigan. He has also taught Bible, worldview, and music in Christian schools. Nancy has served as a kindergarten and first grade teacher.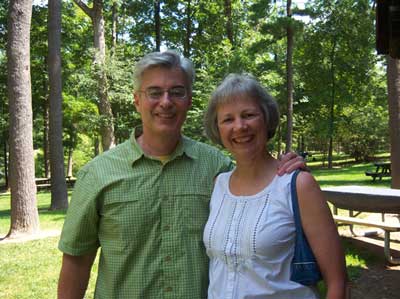 Paul and Nancy are best friends and enjoy hiking, canoeing, gardening and music.